Vetrarmorgun (Winter Morning), 2013
Written and Directed by Sakaris Stórá
Produced by Fish&Film / Ingun í Skrivarastovu
Narrative Drama, 19 min.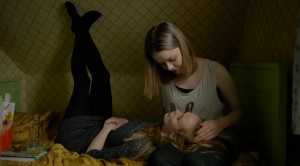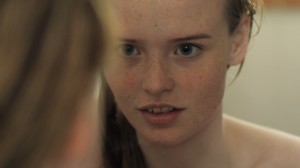 Vetrarmorgun ('Winter Morning') is a story about Maria (Armgard G. Mortensen) and Birita (Helena Hedinsdottir) two girls in their early teens whose friendship has led them to a turning point in their lives.
Dealing with love, friendship and identity, the film brings up a universal subject about teenagers struggling with stigmas. Told through the unique atmosphere of a small town community of the Faroe Islands, an isolated archipelago in the middle of the North Atlantic ocean.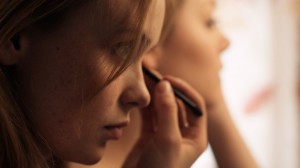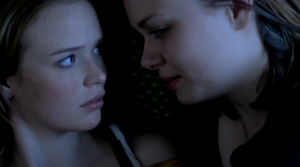 The international premiere of Vetrarmorgun will be held at the 64th edition of the Berlin International Film Festival aka. the Berlinale
Vetrarmorgun is competing in the Generation 14plus short film programme, and is nominated for a Teddy Award, the highest acclaimed price for films that shed light on LGBT topics
Read more about the film and stay updated at the official facebook page facebook.com/vetrarmorgun